Type: Collector's Edition
[Collector's Edition] CE#11: Here Comes Niko (Switch)
Here Comes Niko - Collectors Edition includes:

- Collector's edition box 
- Fully assembled Nintendo Switch game with cartridge
- HCN Wire-O 32-page Friend's Book
- Foldable HCN Train Map
- HCN Friend's 2-sided steel-plated Coin
- 3 x Postcards
- 2 x Sticker Sheets
- SRG Sticker
- OST
- Full set of Trading cards


Supported Languages: Japanese, English


Shipping Estimate: Late October

Please note that all products are region free and can be played on any Nintendo Switch
View full details
[Collector's Edition] CE#11: Here Comes Niko (Switch)
Tadpole Inc. is looking for employees.
Are you ready to be their next professional friend?
32 Page Friends Book
Always keep your friends close to your heart by having them fill the pages of this friends' book with their stories and secrets. It's what Professional Friends do!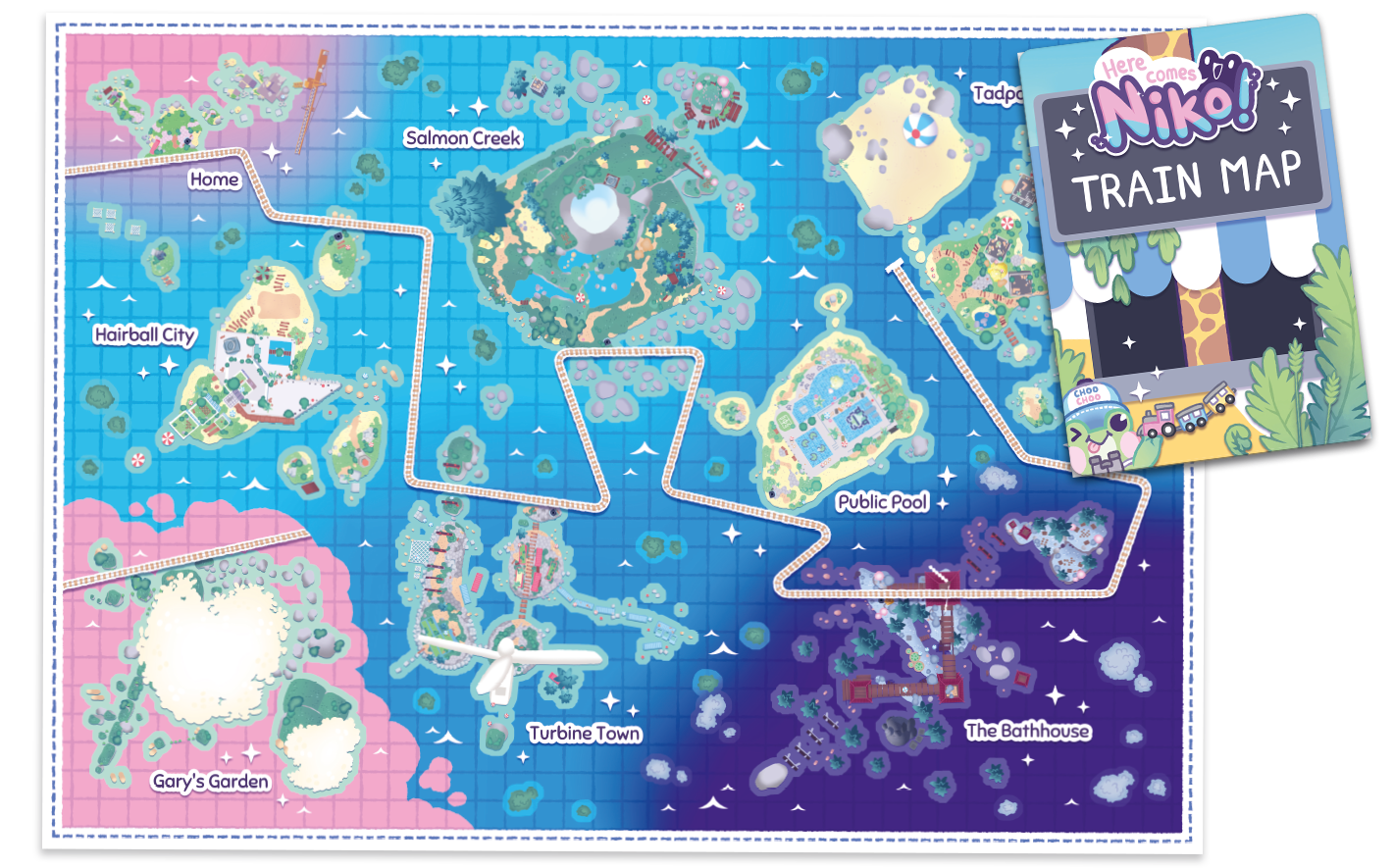 Fold-out Train Map
As a professional friend, you shouldn't be tardy. You're a professional after all! Never get lost on your journey through the isles with this handy foldable train map!
Friend's 2-sided silver-plated Coin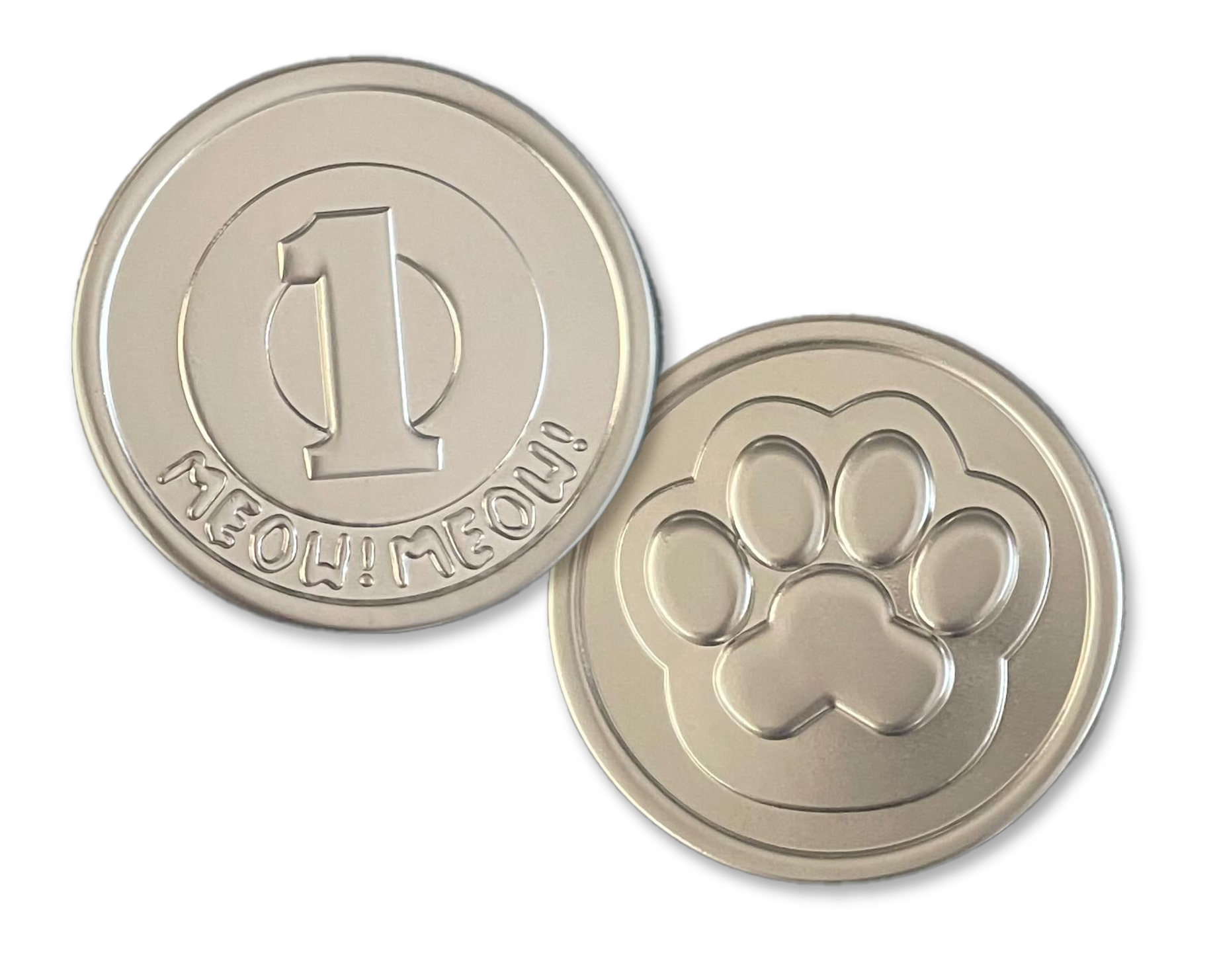 Friend's 2-sided silver-plated Coin
Become an exclusive owner of the rarest coin of all. It may not be legal tender but you can display it, or even flip it!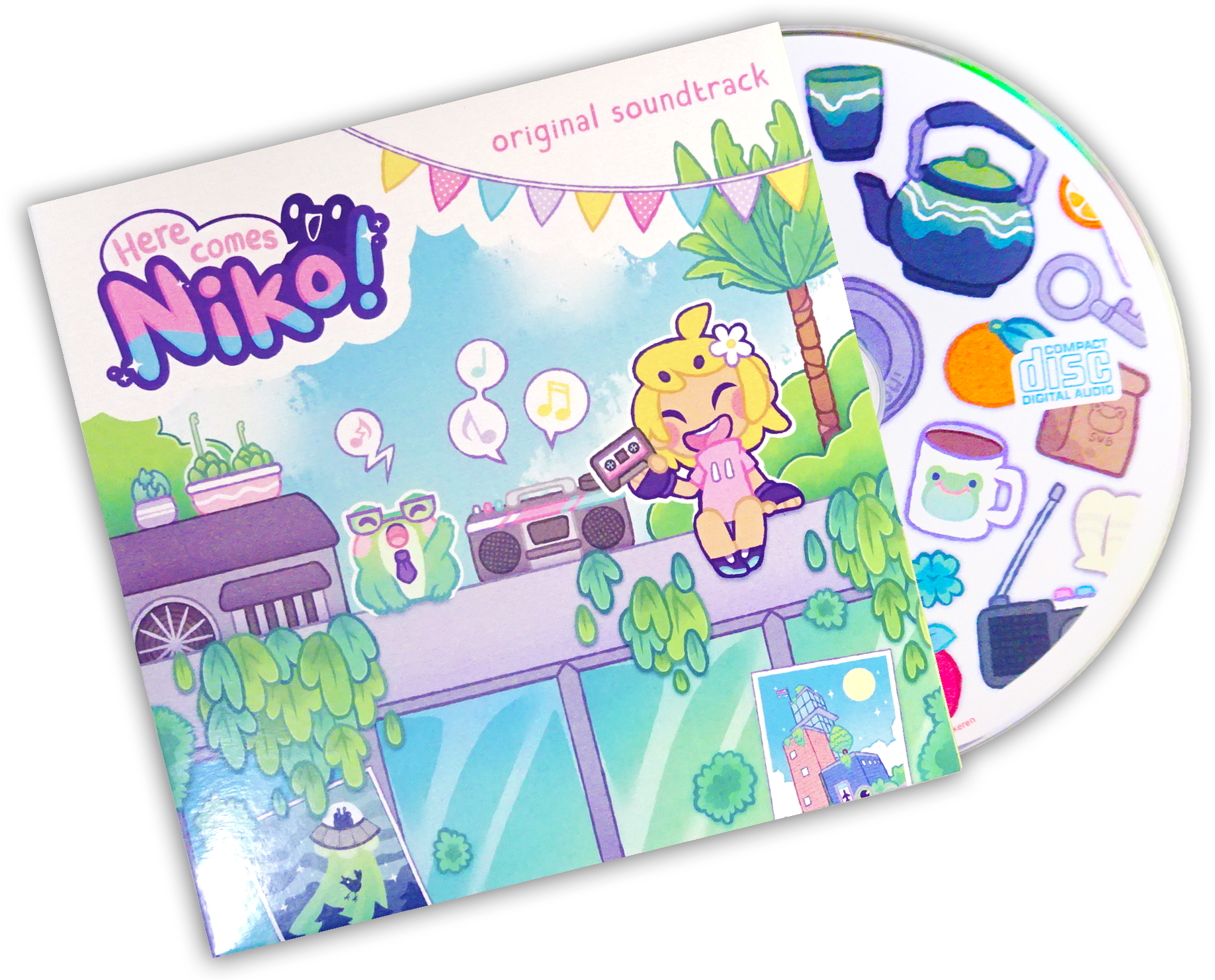 Original Soundtrack
Want every day to feel like another one in paradise? Submerge yourself in these relaxing and funky tunes while you go about your day to make it feel just a little bit lighter.
Sticker Sheets
Let your creativity soar and decorate your book with these gorgeous stickers. Or, stick them on your phone or laptop. If it sticks, it fits!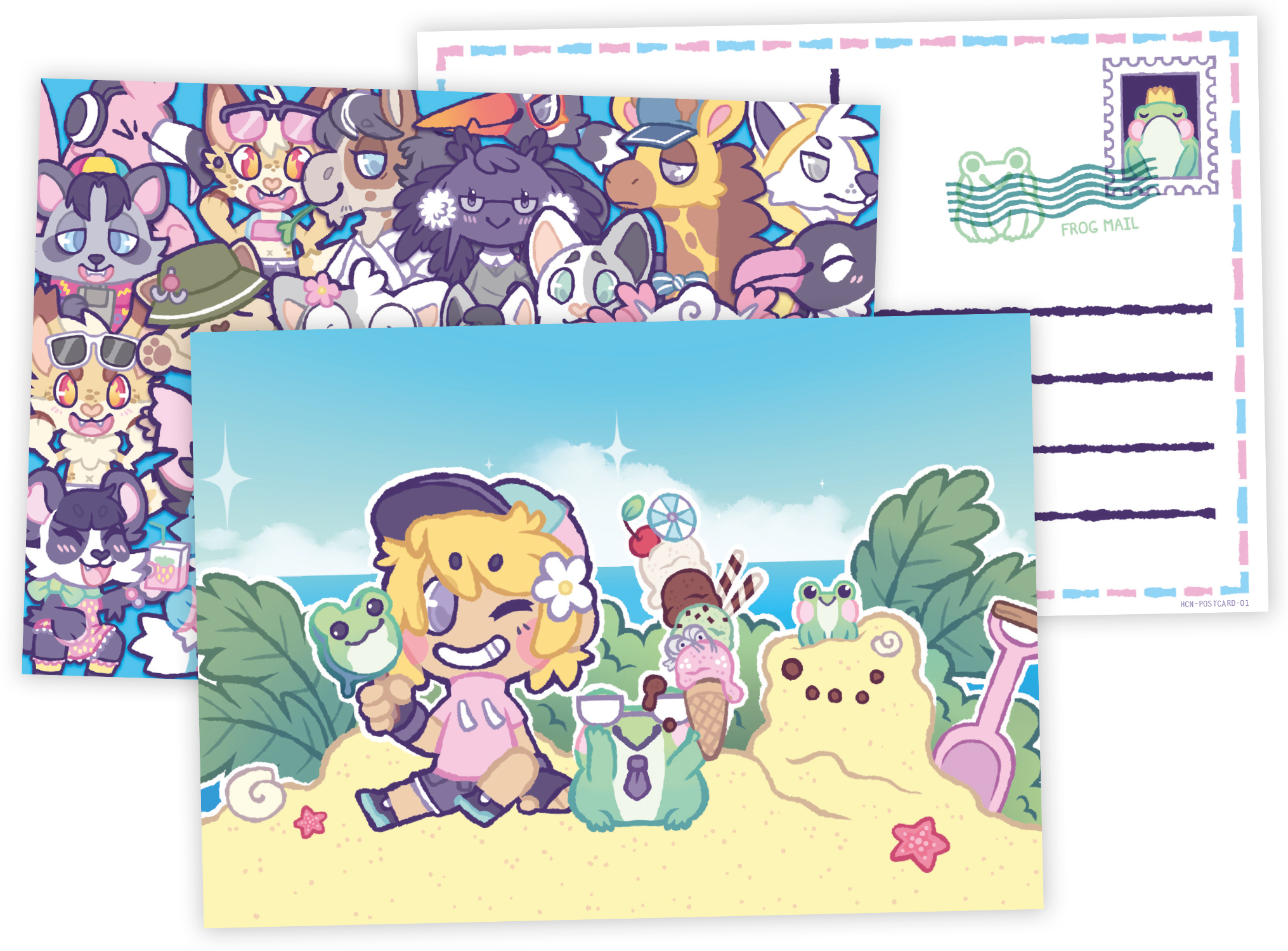 Postcards
Feeling a little nostalgic? Discard that message and write it on a postcard instead. Adds that personal touch.
Limited edition rare print art!
Limited edition rare print art!
What's rarer than rare? Super rare!

Grab yourself a Collector's Edition for a chance to receive 1 of only 150 limited edition art prints created and exclusively SIGNED by the game's lead artist!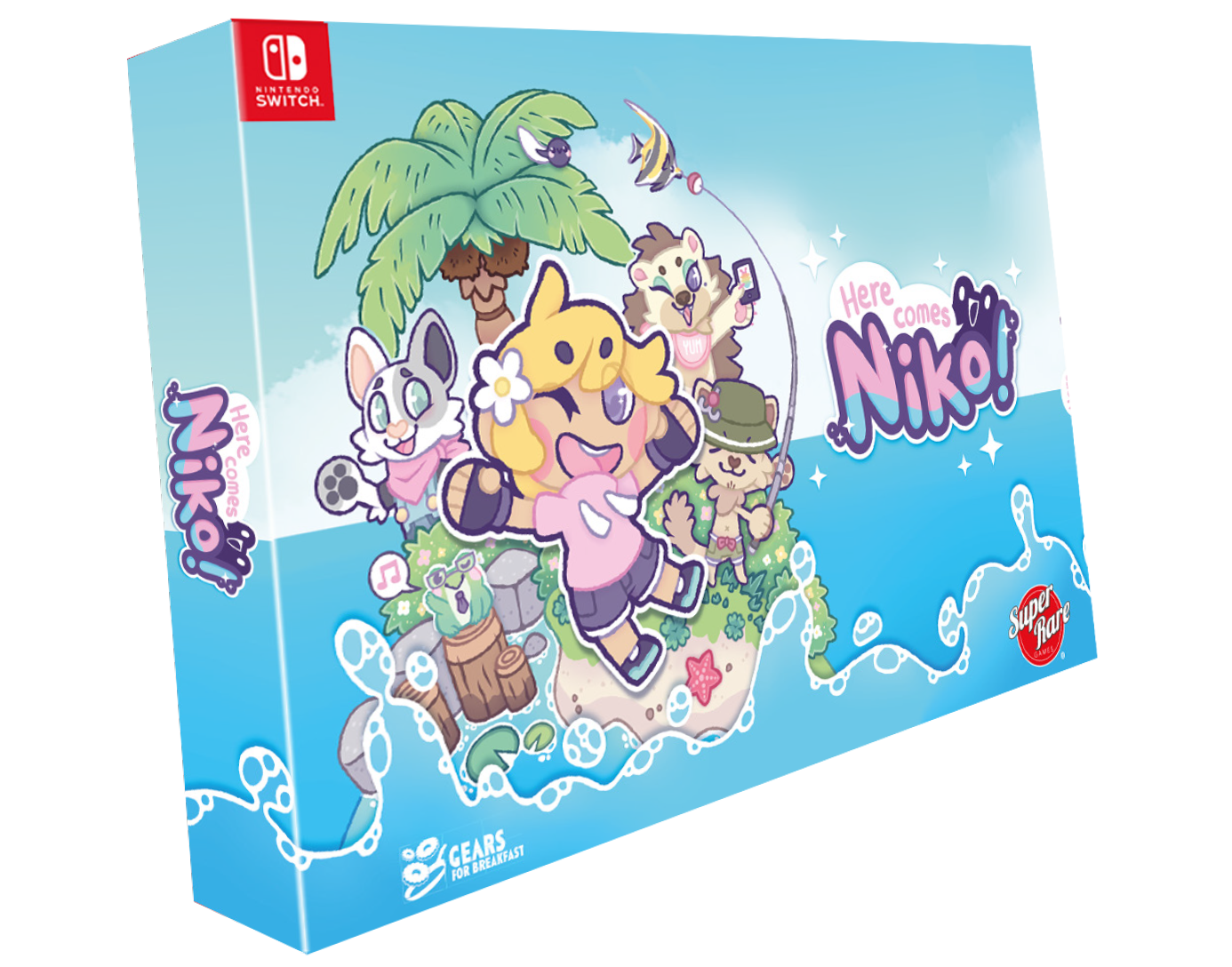 Collectors Edition Box
Where better to hide all your precious collector's items than in the bespoke sturdy collector's box?
Supported Languages: English, Japanese
Please note that all products are region free and can be played on any Nintendo Switch
Dont' Forget!
You've recently looked at...